ABOUT Big Sky Mountain Products
Performance. Sustainability. Longevity.
It's these core values that we hang our hats on and have been committed to delivering everyday
.Historically, climbing skins have been a point of frustration for skiers and riders. Glue fails, clips break, and skins end up in the landfill far sooner than they should. We're out to change all of that.
Over our first few years of business, we focused almost exclusively on developing the most durable and reliable climbing skins in the world. We worked hard to develop bomber tip and tail connectors, durable glue that doesn't freeze in the cold, and plush that survives the most abrasive conditions. We're happy to say that we achieved our goals, and this is reflected in our unparalleled lifetime warranty on tip and tail connectors and two-year warranty on plush and glue.
Now, for the past few years, we've focused our time and energy on developing the highest-performing skins available to the backcountry-dedicated athlete. This season, this culminated in the release of our new mohair-mix line which is comprised of light, fast, foldable skins that continue to live up to our high standards of durability. In terms of out of the box performance, these skins go toe to toe with any mohair mix on the market. In terms of reliability and durability, they are completely unmatched in their class.
Beyond our skins, our state of the art reglue service is keeping not only our own, but skins from all brands out of the landfill. From day one, we've been committed to the idea that if we are to exist as a company, selling our products and services must mean a net decrease in both consumerism and our industry's environmental impact. Our reglue service is just another way that we're making that happen. Our glue is non-toxic, long lasting, and works in all conditions, leading many of our customers who have sent in skins from other brands to declare that their skins perform better after a BSMP reglue than they had before.
We're doing skins better, and we're doing skins right. Choosing BSMP skins will make you and your customers forget all of the climbing skin frustrations of the past.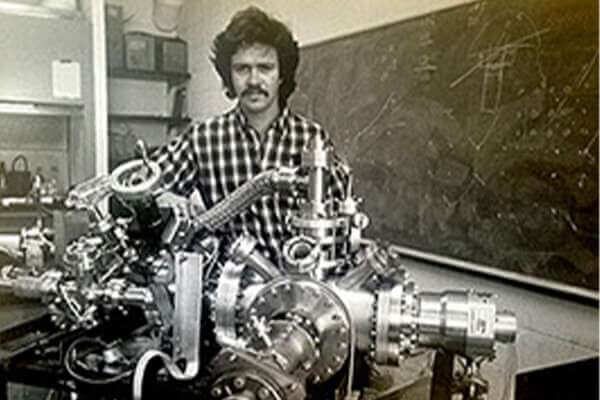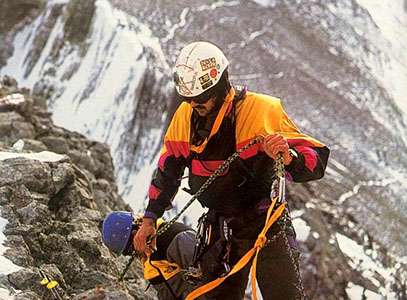 MEET THE BSMP CREATOR & TEAM
Big Sky Mountain Products story
The Legend of a Pinnapple
MEET TOM JUNGST
Machinist, Engineer, Founder
Big Sky Mountain Products was founded by former pro extreme skier and life long ski mountaineer Tom Jungst. Tom got his start in Minnesota working in his Dad's machine shop, racing around the woods on his trials bike, and alpine ski racing. In 1977, Tom relocated to Bozeman where he raced for Montana State University and began his extreme ski career at nearby by Bridger Bowl with the likes of Doug Coombs, Scott Schmidt, and Jim Conway. This crew pushed themselves hard in the mountains and have uncounted touring miles under their feet. Now almost 50 years later, Tom has applied a lifetime of manufacturing and mountaineering expertise to the development of Big Sky Mountain Products.
Jackson Keogh
Jackson grew up ski racing back east through his early years. After moving to Bozeman for college, he fell in love with the big mountains, ski mountaineering, and deep snow. He has degrees in business and sociology from Montana State and focuses his efforts on the business side of BSMP.
ERIC HAFERMAN
Eric grew up in Bozeman. Like Jackson, he put his focus toward ski racing and other sports in his early years. He began ski touring at a young age and his unique knowledge of ski equipment gained through years of hands on use and abuse contributes to the development of BSMP skins.
Some time around 2017, Tom met Jackson Keogh and Eric Haferman and the three connected over their shared skiing experiences. As a duo of hard-charging ski mountaineers, the two are pretty rough on their gear and Tom quickly recognized that they would make great product testers. Further on down the road, Tom decided that their energy, knowledge of the sport, and interest in gear would make them each a great addition to the BSMP team.
Today, Tom continues on with research and development as the engineering mind behind the Big Sky Mountain Products, while Eric and Jackson have taken on daily operation of the company. The three are using their combined experience and expertise to provide the world with the most reliable skins on the market while always working to improve their offerings.
The Legend Of The Pineapple
What began as a simple prank, became a lifelong symbol of friendship, goodwill, and fun in the mountains for my buddies and I.
Shopping for a night ascent of Lone Mountain I bought a large pineapple and hid it deep within a friend's backpack. Arriving on the summit after a long slog, some tense words were had followed laughter and eventually the realization that nothing tastes better than fresh pineapple after so much effort!
What is more absurd than a spikey heavy fruit on a mountaintop? My penance was to carry the next pineapple to a summit.
It became a right to carry one from then on. Our crew expanded in those wild days, skiing the Bridger Ridge and Lone Peak years before the Tram. Doug Coombs challenged us to have fun and be silly as we skied harder and harder. For Jim Conway everything was a race and I was up for at least trying to keep up. Scot Schmidt raced me head to head in a dual slalom season finale in about 1980, winning handily before going on to seek his path in Squaw. Scot returned to his roots in Montana and spends every winter skiing. Jim guides in Alaska and Doug is with us in spirit.
The pineapple became the logo of Jungst Bikeworks where I made mountain bikes in Bozeman and it represents everything fun about those youthful days. Being young and carrying an extra 10lbs for fun is how memories are made!
Over 20 years, Bikeworks evolved into a state-of-the-art manufacturing company, Jungst Scientific, and expanded its customers into the medical, electronic and outdoor industries. When we sold it to Blackhawk Products, I immersed myself into education and taught manufacturing processes at Montana State University before moving onto working for the federal government at the National Laboratory in Los Alamos.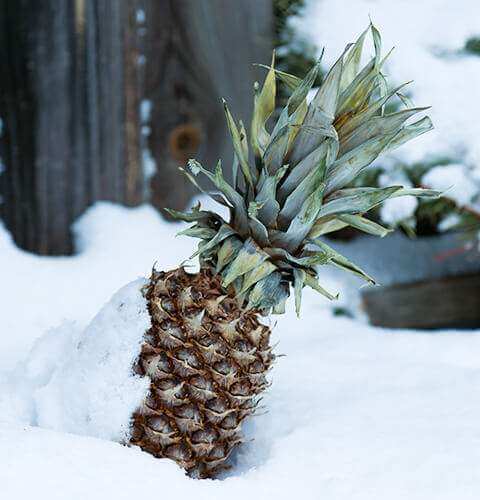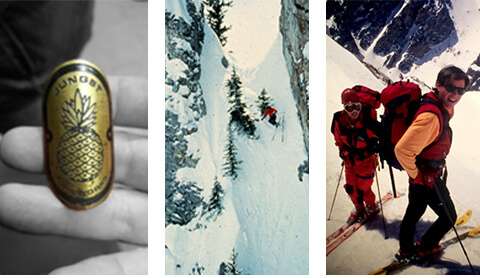 Subscribe to stay in touch
Subscribe to keep in touch, follow our backcountry blog, and stay updated on any new products or deals.