ABOUT Big Sky Mountain Products
About Our Company
FOR ADVENTURERS BY ADVENTURERS…
Big Sky Mountain Products is a little company building skins in a big way. We are three ski mountaineers out of Bozeman, Montana who decided that if we want the highest quality ski equipment possible, we should just build it ourselves. Now we machine-build our skins right in our Bozeman location, not across seas or anywhere else for that matter. If you give us a call, an owner will answer, and you can be sure that one of us will personally put in the work to design, build, and test your skins.
Meanwhile, the degradation of our environment and climate change in particular is threatening skiing as we know and love it. While skiers and riders are often environmentally-conscious, the unfortunate fact is that we tend to constantly replace gear in short cycles. While this can be easy to overlook, buying more gear means more carbon in our atmosphere and more junk in our landfills.
When you buy our skins, you can rest assured that they will last you through many years and likely many pairs of skis, allowing you to do what you love most with as low an impact as possible. We build our skins right here in Bozeman which allows us to further cut our carbon output. And of course, you will be able to enter the backcountry with confidence that your trip will not be compromised by issues such as failing glue.
Send us an email, give us a call, or drop by our shop some time to talk backcountry skiing and climbing skins!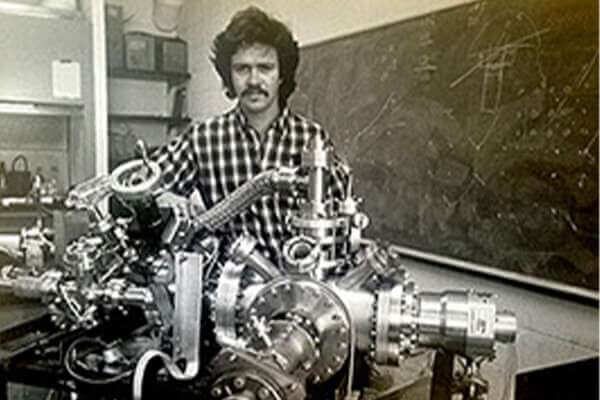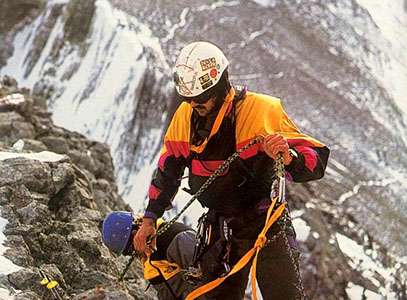 MEET THE BSMP CREATOR & TEAM
Big Sky Mountain Products story
The Legend of a Pinnapple
MEET TOM JUNGST
Mad Scientist, Madder Skier
Big Sky Mountain Products was founded by former pro extreme skier and life long ski mountaineer Tom Jungst. Tom started in Minnesota working in his Dad's machine shop, racing around the woods on his trials bike, and alpine ski racing. In 1977, Tom relocated to Montana State University where he quickly made the ski team and began his extreme ski career on the ridge at nearby by Bridger Bowl with the likes of Doug Coombs, Scott Schmidt, and Jim Conway. This crew pushed themselves hard in the mountains and have uncounted touring miles under their feet. Now 40 years later, Tom has applied a lifetime of manufacturing and mountaineering expertise to the development of Big Sky Mountain Products.
OUR STORY
HOW WE FOUND OUR DREAM JOB
A few years back, Tom met Jackson Keogh and Eric Haferman and the three connected over their shared skiing experiences. As a duo of dedicated ski mountaineers and former ski racers, the two are pretty rough on their gear and Tom quickly recognized that they would make great product testers. Further on down the road, Tom decided that their energy, knowledge of the sport, and interest in gear would make them each a great addition to the BSMP team.
Today, Tom continues on with research and development as the engineering mind behind the Big Sky Mountain Products, while Eric and Jackson have taken on daily operation of the company. The three are using their combined experience and expertise to provide the world with the most reliable skins on the market while always working to improve their offerings.
The Legend Of The Pineapple
What began as a simple prank, became a lifelong symbol of friendship, goodwill, and fun in the mountains for my buddies and I.
Shopping for a night ascent of Lone Mountain I bought a large pineapple and hid it deep within a friend's backpack. Arriving on the summit after a long slog, some tense words were had followed laughter and eventually the realization that nothing tastes better than fresh pineapple after so much effort!
What is more absurd than a spikey heavy fruit on a mountaintop? My penance was to carry the next pineapple to a summit.
It became a right to carry one from then on. Our crew expanded in those wild days, skiing the Bridger Ridge and Lone Peak years before the Tram. Doug Coombs challenged us to have fun and be silly as we skied harder and harder. For Jim Conway everything was a race and I was up for at least trying to keep up. Scot Schmidt raced me head to head in a dual slalom season finale in about 1980, winning handily before going on to seek his path in Squaw. Scot returned to his roots in Montana and spends every winter skiing. Jim guides in Alaska and Doug is with us in spirit.
The pineapple became the logo of Jungst Bikeworks where I made mountain bikes in Bozeman and it represents everything fun about those youthful days. Being young and carrying an extra 10lbs for fun is how memories are made!
Over 20 years, Bikeworks evolved into a state-of-the-art manufacturing company, Jungst Scientific, and expanded its customers into the medical, electronic and outdoor industries. When we sold it to Blackhawk Products, I immersed myself into education and taught manufacturing processes at Montana State University before moving onto working for the federal government at the National Laboratory in Los Alamos.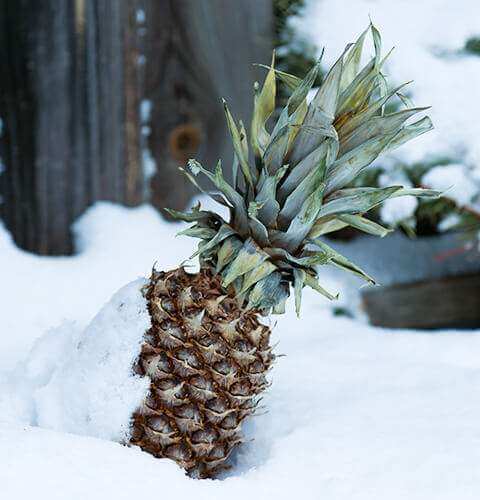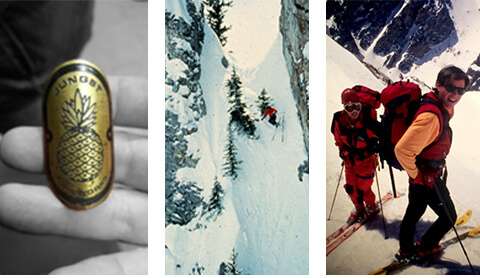 Subscribe to stay in touch
Subscribe to keep in touch, follow our backcountry blog, and stay updated on any new products or deals.